ANNOUNCEMENTS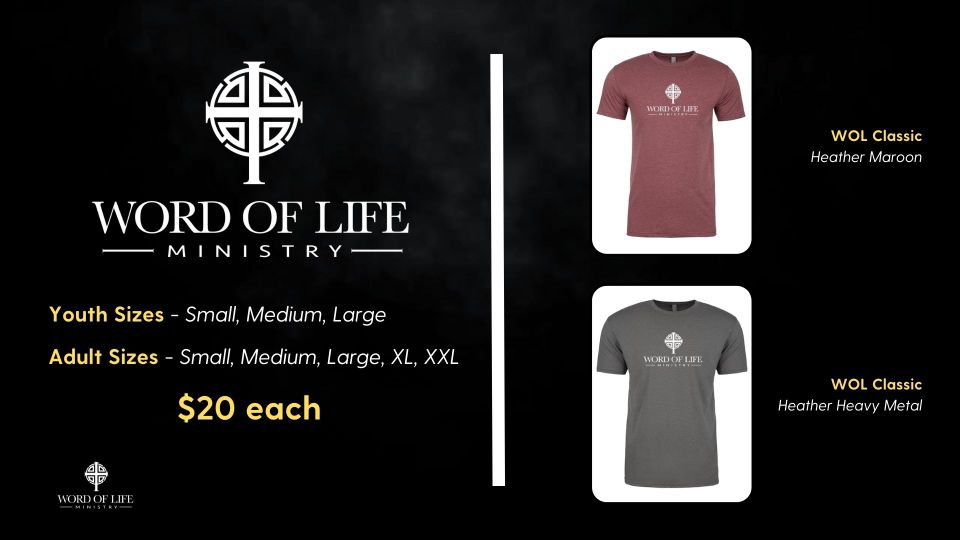 T-SHIRT coming to Word Cafe for purchase
Grey and Maroon colors will be available in Word Cafe for purchase of $20/ea.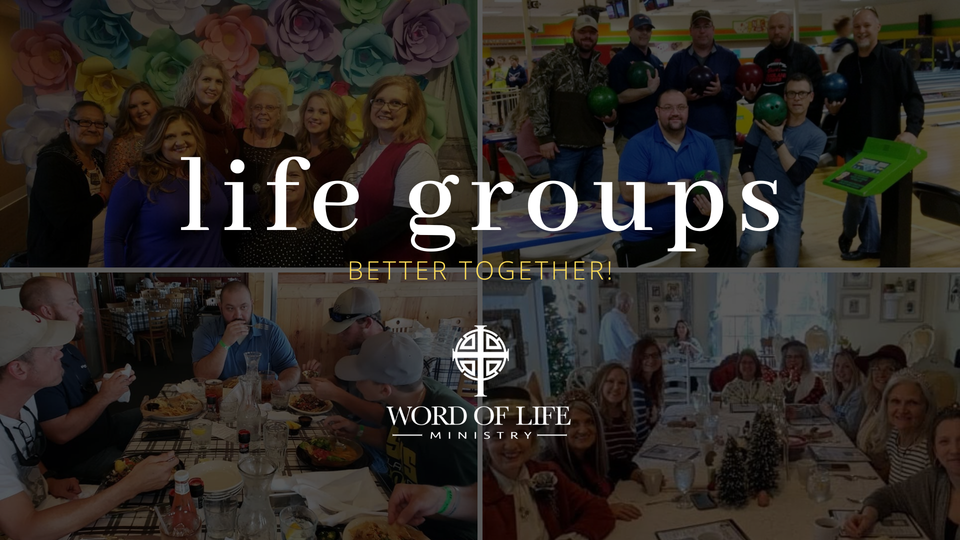 LIFE Groups - Get Connected!
Directory of groups are OPEN!
Ages:
as available per group

Location:

 Various Locations


Days:

Various Days


Time:

 Various TimesLIFE Groups
have one, simple purpose: to
bring people together!
We believe God created us to live in relationship with others and only then can we live the full life He intends for us. Sharing life through community is part of our design, but meaningful relationships aren't always easy to find. That's why LIFE Groups exist—
to make these life-changing relationships relevant and accessible to you.
To find a LIFE Group and get involved, click the link to follow the link to our interest form in the LIFE Group of your choice.
Feel free to get connected to any LIFE Group we have.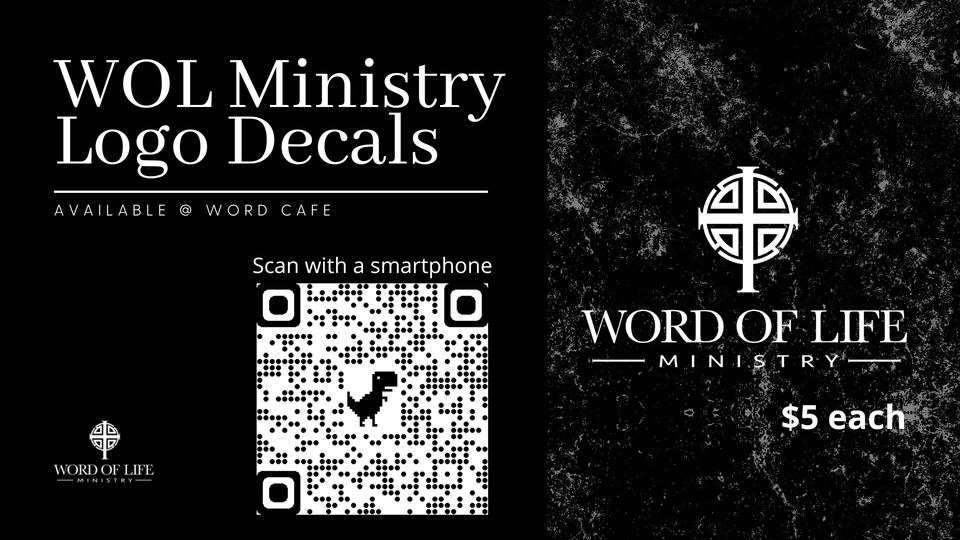 Word of Life LOGO Decals
Cost:
$5 each

Location:

Word Cafe at Word of Life Ministry
Our new logo is now available in decal form.  Show your love for your church by applying it to your vehicle windows, your laptop, your favorite Yeti mug and more!
Click the link to purchase yours and pick up at Word Cafe on Sunday!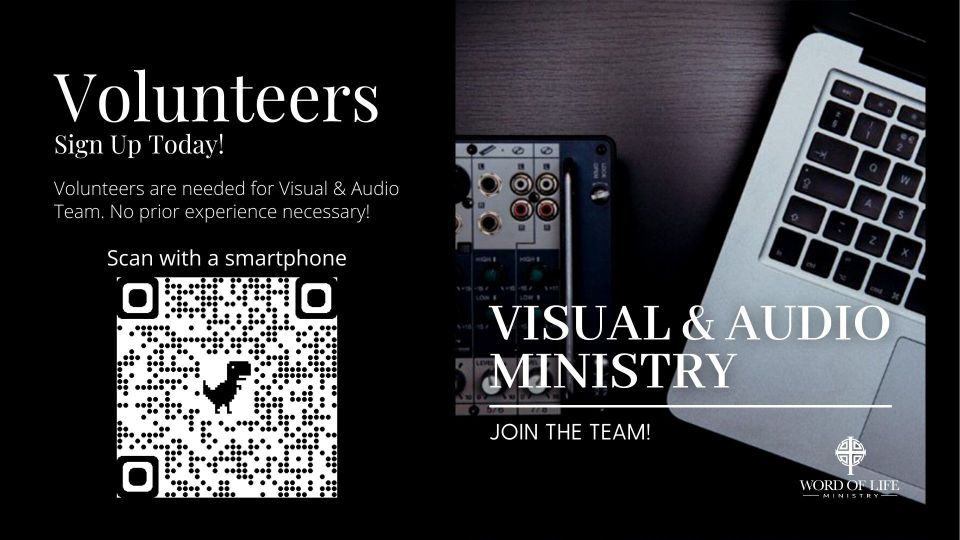 Visual & Audio Volunteer Team
Volunteer Sign Ups are OPEN!
Ages:
16 & up

Location:

 Sound Loft at Word of Life Ministry


Serve Days:

Sunday AM once to twice monthly


Time:

 8AM on Sundays
Volunteers are needed to Visual & Audio Team.
No prior experience is necessary.  The computer software for our screen presentations during our services is very easy to use and navigate. Training will take place on Wednesday evenings during Worship Team rehearsals and over the course of a few Sunday Gathering services.
Volunteer and join our team!