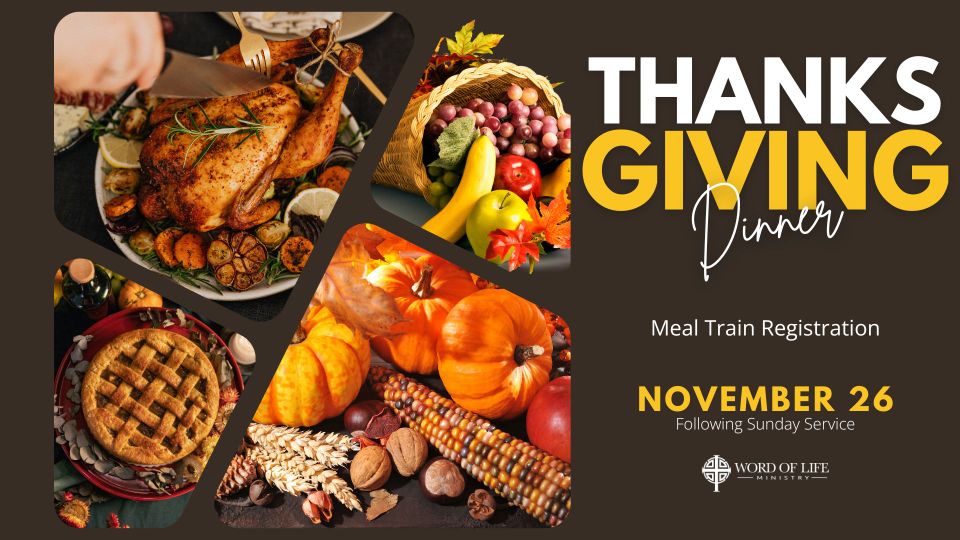 Thanksgiving Dinner
Ages:
 Everyone

Location:

 Fellowship Hall


Date:

 Sunday, November 26, 2023


Activities:

 Fellowship, Gathering, DinnerAbout Thanksgiving Dinner:
Our annual Thanksgiving Dinner is just around the corner! Following our Sunday Gathering, stay and share in a traditional Thanksgiving dinner and enjoy the family, fun, fellowship as we commemorate the season of being thankful!
Meal Train for food items needed will be open for sign up closer to date.
Contact Pam Ogle // pam@wolministry.org with any questions or for more information.
LOCATION:3610 Gault Ave N  Fort Payne, AL 35967