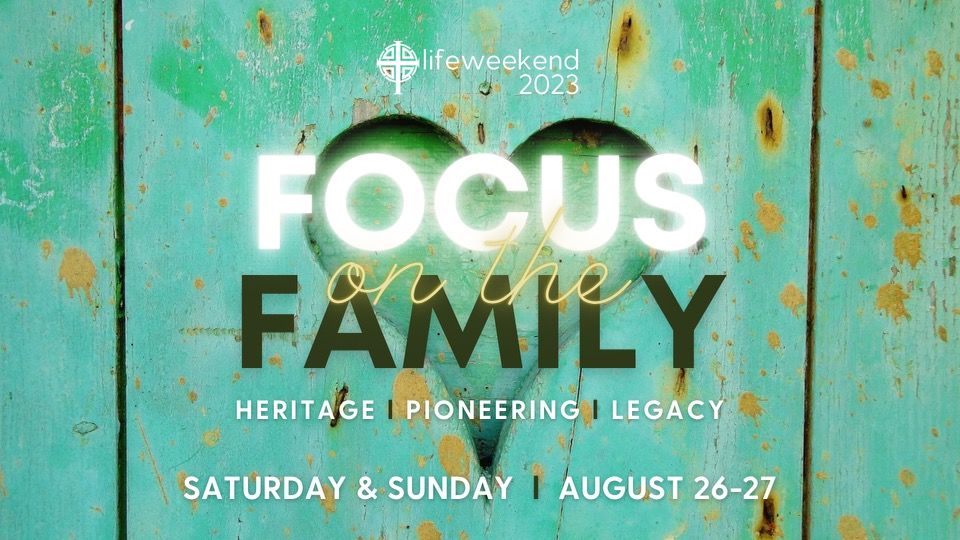 LIFE Weekend 2023 - Focus on The Family
Who:
 Everyone

Location:

 Word of Life Ministry


Dates:

 August 26-27


Days/Times:

 Saturday 3pm-9pm
                        Sunday 10amAbout LIFE Weekend 2023:
Word of Life Ministry
 is celebrating 27 years!
Our Focus on The Family Weekend is a little more intimate version of our annual Life Conference weekend that will revolve around the importance of heritage, pioneering, and legacy.
We are inviting our past, present, and future Word of Life Ministry family to join us for two special days of events and community.
Saturday evening at Word of Life Ministry (3pm-9pm), come enjoy cookout with food, bouncy house, waterslide, volleyball, wiffleball, cornhole, washers, music/worship around bonfire @ dark!
Sunday morning we will gather in the sanctuary for worship and a special worship/living room atmosphere that will include the burning of our mortgage note.  Word of Life is debt free!!
This weekend is a celebration of the families who have sown their faith and finances into the soil of Word of Life Ministry to help us reach this monumental milestone.
Contact Pam Ogle  // pam@wolministry.org with any questions or for more information.
LOCATION:
3610 Gault Ave N, Fort Payne, AL 35967